Moderator: Guild Moderators
what is the strangest shape u have ever seen a picture disc in
---
Devo's Nutra Speaks comes to mind... The helmeted whoever-he-was
Steve
---
R.C.Guild-SM

Posts: 746
Joined: Wed Oct 05, 2005 11:16 am
Location: Erie PA USA
Contact:
Weirdest one I have, because the whole symbol thing was weird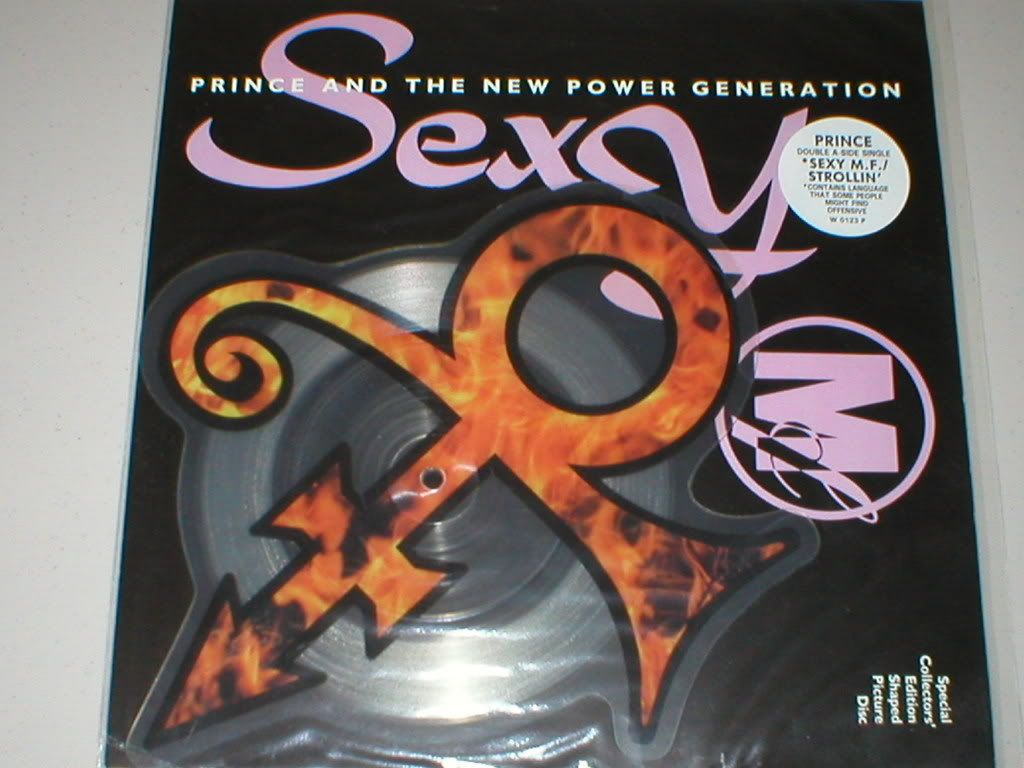 Making love and music are the only things worth fighting for.
---
Level 3

Posts: 46
Joined: Wed May 06, 2009 1:25 am
Location: New Jersey
---
---
---
---
---
These are the most unusually shaped ones in my collection - David Bowie's "Loving The Alien" (Sadly going brown despite sitting in a dark box for 20+ years) and Men Without Hits...er, Hats' "The Safety Dance." Out of ones I don't have, I'd venture that Simple Minds' "Don't You Forget About Me" is a particularly weird shape.
Attachments

photo.jpg (55.32 KiB) Viewed 665 times
---
::: That Simple Minds 7" it's a great addition to any collection:
Obviously, there's a popular favourite shaped single there:
Those un-cut singles are very wanted! and very expensive.
According to a lot of U2 collectors, their TUF shaped is also turning Brown! I've read about it and they can't explain: despite being played or not, or well storage, they keep turning brown, those are all over eBay, but sold very cheap. White outer rim singles are the ones who get the higher prices.
gypsyeyes wrote:
Now.......I know that aravel said that is an older photo of himself.
But let me tell ya, to me he looks pretty hot.
---
Who is online
Users browsing this forum: No registered users and 1 guest